The Lead Pipeline - Administrative Lead Dashboard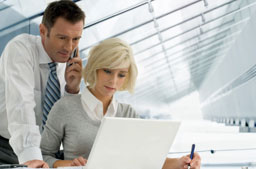 The lead detail page is where the heart of the data for the lead is contained and management of the lead. The available fields are customized at the time of system set up and are all displayed and editable on this page.
The lead detail page can be set up as a dashboard and display other individual sections that contain lists of data about the specific lead. The optional sections available are lead notes, projects tasks, and online documents.
Lead Notes
The lead notes are available from the agents interface and the administrative interface. This section is primarily used for the agent to document each contact with the lead and as a reminder for details necessary for the next scheduled contact.
Project Tasks
Each particular type of lead will involve certain tasks that must be done. If they are a seller or a buyer or however you break down your individual lead types, our system will allow you to establish a task list automatically when the type is chosen or assigned in the automated process. The tasks can then be updated to complete with a date to track progress on your task list and be sorted to easily see what work is necessary to be completed.
Online Documents
The flow of documents can be a major problem keeping all the correct current versions of a document in a central place where everyone that need access can get to the document. Our unique design allows you to upload all your documents associated with the lead - then download at any time - make the appropriate changes and then upload the updated file. The system will track each version of the file and allow you to go back and download a previous version so if someone makes a change you don't want - you can go back to a previous version easily.
Receive a Quote Now