The Lead Pipeline - Lead Input Management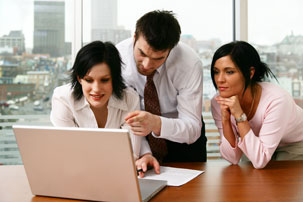 Maintaining an efficient rapid response to incoming leads requires that the leads be added to the system automatically. Leads can come from many different sources so we create a system that will capture all the lead sources in real time. Most leads come in via email so we split a copy of the email to a separate address and forward into our automated parsing system. The email is parsed based on consistent rules as these are form email and the format remains the same, just the data changes. Once the data is parsed from the email it is added to the database and is ready to be assigned as a lead.
Leads can also come as xml data or other qualified data source we can create a receiving point to pull the data and add the data to the system. During the lead addition process we establish the status, source information and other information automatically.
Receive a Quote Now