The Lead Pipeline System - Affiliate Program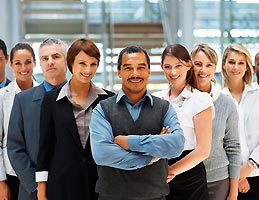 The Lead Pipeline has available opportunity for affiliates for marketing our program and services. We offer a very lucrative reimbursement at 20% of all sales - a minimum of $1,000.00 for a full system and all you have to do is find a qualified candidate that has an interest in our system and we work in coordination with you to develop the lead, providing the technical details and quotes based on the leads needs and desires for their customer system. We are looking for intelligent self starters that can create their own unique marketing program and develop consistent qualified leads.
The real estate is currently rebounding based on several recent studies and now is the time for agencies to get their systems updated to be able to deal with volume of leads without allowing any leads to fall between the cracks. Our system automates several processes that make the operation more efficient and saves time and money in the administration and management of the agency. Our system also give the users the tools to be able to make sure that all leads are being handled within a timely basis so you don't drop valuable leads that you work so hard to get.
If you are ready to earn at least $1,000.00 per sale, complete the form on this page or email us direct at information@theleadpipeline.com. We will be happy to discuss how this opportunity can work for you.
I Am Interested in Becoming an Affiliate