The Lead Pipeline - Reports and Monitoring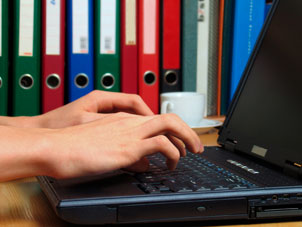 Proper reporting of the system data if critical to making the pipeline a useful tool for staying on top of your leads system. Our custom lead management reports are all created specifically based on your specific needs and how you want to track and flag your leads. There are typically three basic type of reports that we utilize, flag reports, source reports and log reports.
Flag Reports
Flag reports are the heart of being on top of problems! The establishment of the limits for time factors in the contact of leads, completing of tasks and updating the system are all custom designed to match how you want to run your business. The system can be set up in a variety of ways for notification or just allow you to run the reports manually, depending on your preference. If you wish, a daily email can be generated that search the data for all flag events for that day and / or we can create a menu of each report for flag events and allow you to run at any time manually. The data in a system like this is very dynamic and always changing as agents update their systems so it is important to be able to have real time reporting of information at your fingertips!
Source Reports
Source reports are methods of reporting back to your source supplier your progress on the leads that they have provided for you if your are on a contract basis with shared percentage of the lead. This give your source a quick easy way of getting all the information they need and everything is automatic and you don't have to manually create a report for them saving you considerable time and money.
Log Reports
Each process in the system is tracked with our log system and allows you to go back and reconstruct the actions of the automated system on each lead. This is very useful when an agent questions why they were passed for a lead, or did not get a lead due to slow response on a lead.
Receive a Quote Now